Physical Agility Test
Peace Officer Physical Aptitude Test (POPAT)
Physical agility is a critical component to the success of both a police recruit and officer. The physical agility portion of the hiring process is based upon the Peace Officer Physical Aptitude Test (POPAT).
This test will only be offered to those applicants who have successfully passed the initial phases of the hiring process. The test will be administered at the Phoenix Regional Police Academy (PRPA) and will be scheduled by an assigned background detective. The POPAT consists of the following five (5) assessments:
99-Yard Obstacle Course
Run a 99-yard obstacle course consisting of several sharp turns, a number of curb height obstacles, and a 34-inch high obstacle that must be vaulted.
Body Drag
Lift and drag a 165-pound, lifelike dummy 32 feet.
Chain-Link Fence
Run five yards to a six-foot, chain-link fence, climb over the fence and continue running another 25 yards.
Solid Fence Climb
Run five yards to a six-foot solid fence, clib over the fence and continue running another 25 yards.
500-Yard Run
Run 500 yards (equivalent to one lap plus 60 yards of a standard running track).
POPAT Instructional Videos
Questions?
For more information regarding the POPAT, please read the AZPOST rules and procedure manual: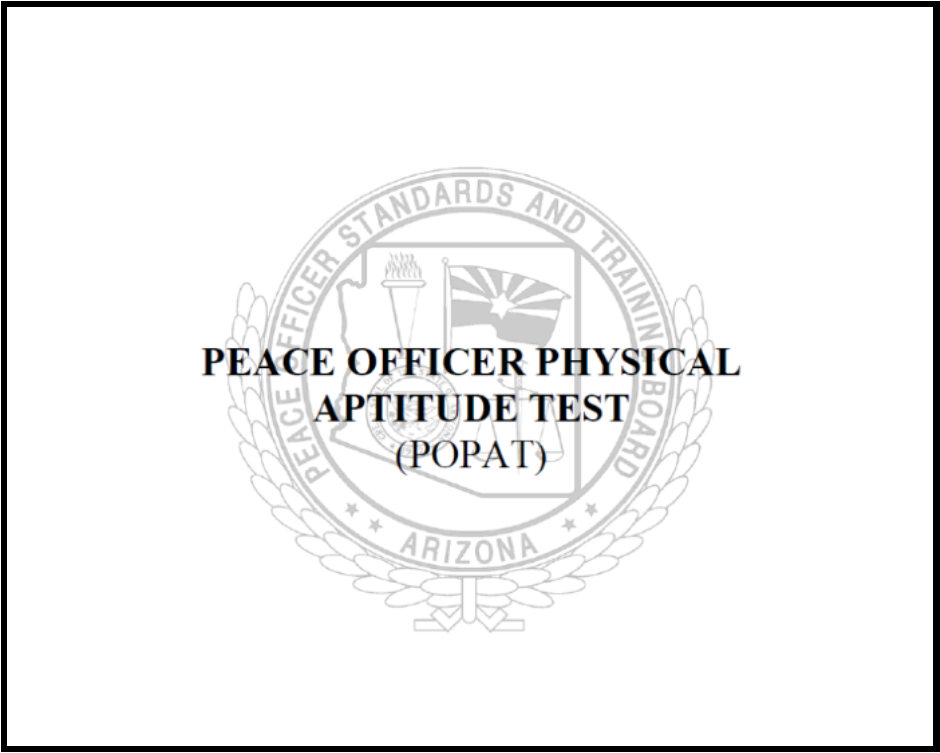 If you have any questions about the POPAT and would like to speak with a recruiter, please contact a recruiter at (602) 534-9000, police.reserve@phoenix.gov or submit your question below.